The most accurate and advanced 
FLUORESCENCE POLARIZATION reader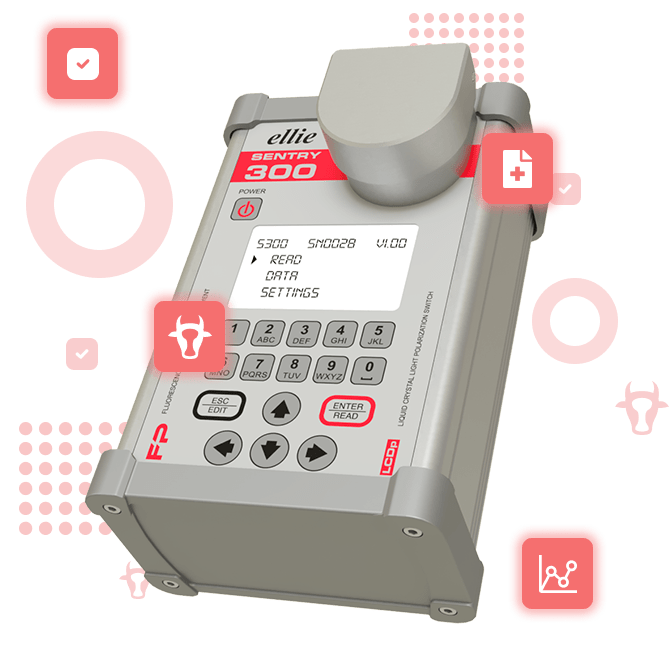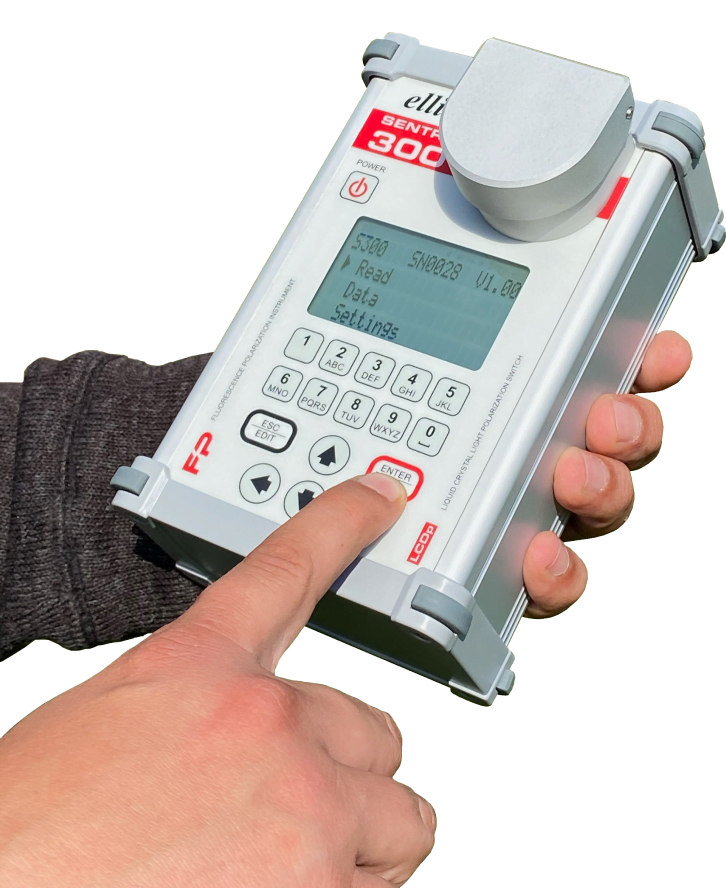 SINGLE TUBE READER
Accepts 10x75 and 12x75
borosilicate glass test tubes

STANDALONE OPERATION
Includes 32-bit microprocessor
controlled internal computer

INTERNAL BATTERY
Includes 2700 mAh internal battery
for long time independent operation

SINGLE WAVELENGHT
Standard equipment
includes fluoresceine filter set (485/535 nm)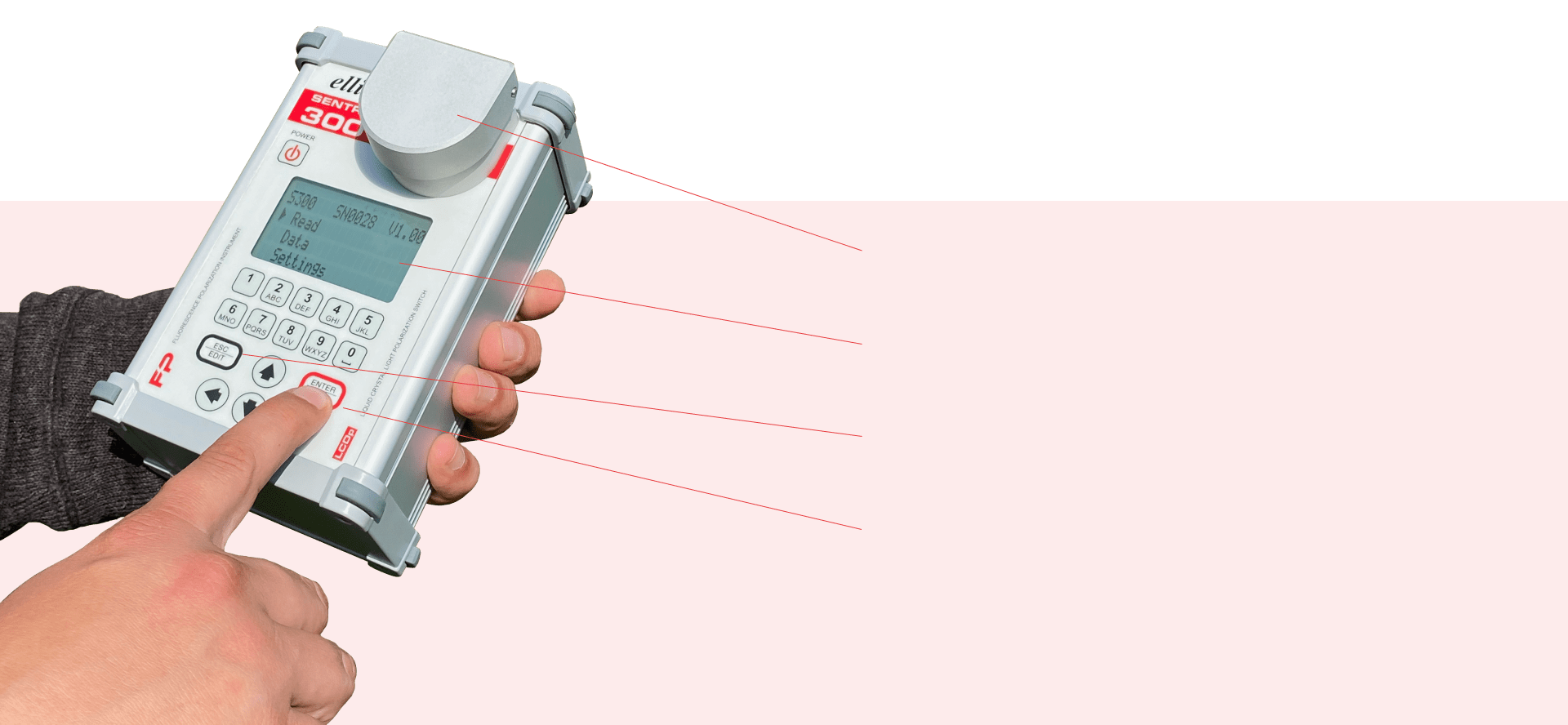 SINGLE TUBE READER
Accepts 10x75 and 12x75 borosilicate glass test tubes

STANDALONE OPERATION
Includes a 32-bit microprocessor-controlled internal computer

INTERNAL BATTERY
Includes a 2700 mAh internal battery for lengthy
independent operation

SINGLE WAVELENGTH
Standard equipment includes a fluorescein filter set (485/535 nm)


Portable
The Sentry 300 is a portable fluorescence polarization instrument appropriate for both onsite and laboratory use. The Sentry 300 can run on an internal battery or any other USB power source (e.g., phone charger, car charger, or a computer).

Fast
The Sentry 300 instrument is fast and precise. Read times are typically ~1.5 seconds. All read parameters are software-adjustable.

Computer control
The instrument works independently via an onboard screen and keyboard, but it can also be controlled directly from a computer through a familiar Microsoft® Excel® user interface. Data are transferred and computed directly in the Excel® software.
The Sentry 300 can be controlled by a computer when connected to a USB port. It can also operate independently for days at a time on a single charge of its internal battery. A Microsoft® Excel® Add-in (SentryToolsTM) controls the readings from the instrument. Readings are automatically posted into an Excel® sheet, and the results are automatically calculated.
EASY AS PIE!

Make your own templates or use templates supplied with the SentryToolsTM Add-in.